Happy Friday, it's time for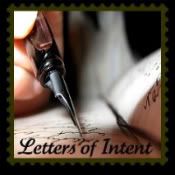 Dear crazy lady who sent an e-mail out accusing someone in the office of stealing the soil from you plant,

You're weird and the cleaners probably knocked your plant over and vacuumed up the mess. My guess is that nobody stole your soil. Because really, why would anyone do that?

Dear shady man that sold me a red blackberry out of your backpack with the cops standing behind us,

I hope you get this browswer enabled & the phone registered like you said you would. And if not, I hope you're a nice shady man that agrees to give my money back. I know this sounds unlikely, but I don't have buckets of money laying around the house and I feel dumb enough for going ahead and buying the phone when I decided you looked shady, but it doesn't mean I deserve to be ripped off.

Dear Bell mobility,

I hate you and all you stand for.

Dear Sydnerella

I saw what you did to clean you're room and I don't feel sorry for you that you can't find your iPod. Maybe, just maybe it's in the 2 foot high pile of crap in your closest that used to be all over your bedroom. Sorry, can't & wont help you out. Love you.

Dear time wasted (aka Sydnerella's dad),

I actually kinda hope that Sydnerella did lose her iPod because you are a real POS for buying it for her. Sure she may have loved you for it at the time, but she's on to you, don't kid yourself. I appreciated though that after I told you I had just spent over five billion dollars on school fees, school clothes, and soccer fees & equip, not to mention everything I paid for all summer, including oh, I don't know ...buying my house that you decided an iPod was so necessary, even though there are 3 mp3 players kickin around that Sydneralla was more than happy using. I'm glad that you have finally learnt to prioritize. She still likes me better btw. Oh and I did not appreciate the drunken call I got from you the other day asking if we can "hook up for a session" ... yuck!

Dear Friday, coffee, and free breakfast,